Safety Policy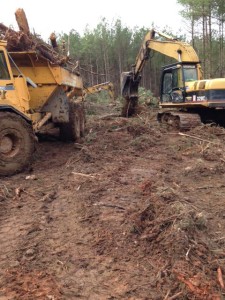 General Rules of Conduct
Wellons Construction, Inc. sets forth the following rules of conduct to be followed by all employees:
Alcohol & Drugs: Any employee possessing, consuming or under the influence of alcohol or drugs while on the company payroll or in company vehicles will be terminated. Drug testing is required and you may and will be tested periodically if your supervisor suspects use of drugs.
Unauthorized use: Employees use of company, equipment or material without proper authorization is against company insurance policies. Disobedience can result in termination.
Carelessness: When personal injury, damage to company property or the property of others is caused by employee negligence or carelessness, the employee is subject to fines to cover the cost of the property damage and or employment termination.
Operation of Company Vehicles
Company vehicles are used for company business only. The following rules must be adhered to in addition to all state and local traffic laws:
All drivers must be licensed in the state of North Carolina and assigned by the company. Before assignment, your driving record will be checked and all driver's records are checked periodically.
Drivers must operate vehicles in a safe manner obeying traffic laws at all times.
Fines for traffic violations will be paid by the offender.
Only passengers who are assigned to a vehicle or who have official dealings with the company are allowed as riders.
Legal load limits must be observed. If you receive a citation for overweight because of your negligence, you may be asked to pay the included fines.
The assigned driver is responsible for a vehicles operating conditions and cleanliness.
Before operating a company vehicle, an employee must obtain proper permission from the supervisor or person to whom the vehicle is assigned.
Fire extinguishers and first aid kits are provided in every vehicle. It is the assigned persons responsibility to keep them current.
If a traffic accident occurs while you are driving a company vehicle, you should call the state highway patrol or local city police. Call the office immediately after calling the highway patrol or local police. Do not leave the scene of the accident until a Wellons Construction, Inc. supervisor has investigated the accident.
Safety
Dress Code
Employees must be fully clothed at all times.
Shorts, cut off jeans, bathing suits, etc. are not permitted.
Shirts must have sleeves no shorter than 3" in length.
Shoes or boots must be of leather with hard soles and steels toes (when required). Tennis shoes, sandals or any cloth type shoes are unacceptable.
Hard Hats
Hard hats are mandatory for utility crews working in trenches.
Hard hats will be required on certain jobs. You will be informed when this applies.
Hard hats are to be kept in crew trucks at all times so that they will be available if required
Your first hard hat will be given to you at no cost. After that the cost of another hard hat will be deducted from your payroll check.
General Safety
All crews have on the job site safety meetings weekly.
Quarterly safety meetings are held with all superintendents, foremen, crews, office staff and shop employees present.
Each truck is equipped with a material safety data sheet manual and a safety manual.
Each employee will take a first aid and CPR class annually given by Wellons Construction, Inc.
Truck Driver Safety
All DOT drivers are required to have a physical exam every two (2) years.
All DOT drivers are required to have a drug screening before being hired and again annually.
All DOT drivers are required to have a valid CDL license and your driving record will be checked.
All state, local and Federal carrier laws and regulations must be observed and followed at all times. Keep yourself updated.
Safety and maintenance inspections on your assigned vehicle are the drivers daily responsibility.
No unauthorized riders.
Be aware of your surroundings while operating a vehicle.
Pipe, Grading & Utility Crew Safety
The job supervisor will determine the safety equipment and clothing required for all persons involved in the job.
Safe Access
If a confined space is entered by a ladder, the ladder shall remain in place and shall be securely anchored while workers are inside.
If the confined space is deeper than five (5) feet and is an existing manhole that tested to be a class A confined space, a harness and life line shall be worn.
If possible, all cords, hoses, leads, etc. shall be routed through an entrance other than the workers entrance.
Standby Worker(s)
No worker shall enter a confined space unless a full-time standby person is stationed outside and is in constant communication with the worker inside.
It shall be the standby workers responsibility to provide assistance to the worker in the confined space, and to summons emergency assistance in the event of an emergency.
Equipment
Employees working in proximity to moving equipment and trucks shall proceed with care in performing their work.
Employees shall always be careful to place themselves in a safe secure place to avoid slipping, stumbling or falling into the path of moving equipment or trucks.
Employees shall not take a position on, in or about any equipment or truck at a standstill which might result in injury to themselves if the equipment or machine should be started.
Never fuel a running engine and once the engine has been turned off, allow exhaust and engine to cool for a short period of time before fueling.
Hand Tools, Power Tools, Pneumatic & Gas Powered Tools
All tools shall be of an approved type and maintained in good condition.
Defective tools should be brought to the attention of the job supervisor.
Employees shall insure that all guards and safety devices are in place and working properly prior to using tools.
Before making adjustments to tools, the tool should be turned off and allowed to come to a complete stop.
Basic Job Safety Rules
Plan your work, follow instructions, and if you are unsure as to what or how you are suppose to do the job, then ask questions.
Report all injuries, no matter how small within 24 hours. Also report all unsafe acts which might be the cause of an accident.
Use all safety devices and protective equipment provided for you.
Care exercised by others must not be relied upon for your protection.
When lifting, crouch or squat with the feet close to the object to be lifted. secure good footing, take a firm grip, bend the knees, keep the back vertical and lift by bending the knees and using the leg and thigh muscles.
No practical jokes, scuffling or horseplay will be tolerated.
Shop Safety
The shop supervisor is responsible for the safety of his employees.
No unauthorized persons shall be in the shop work area. Visitors, salespersons, etc. shall report to the receptionist and shall remain in a designated safety area until the shop supervisor authorizes entrance to work area.
Safety glasses, gloves, clothing etc. should be worn when required.
Fire extinguishers are provided in designated areas of the shop work area for emergencies.
Look out for your safety and the safety of others at all times.